Functions of the on-board computer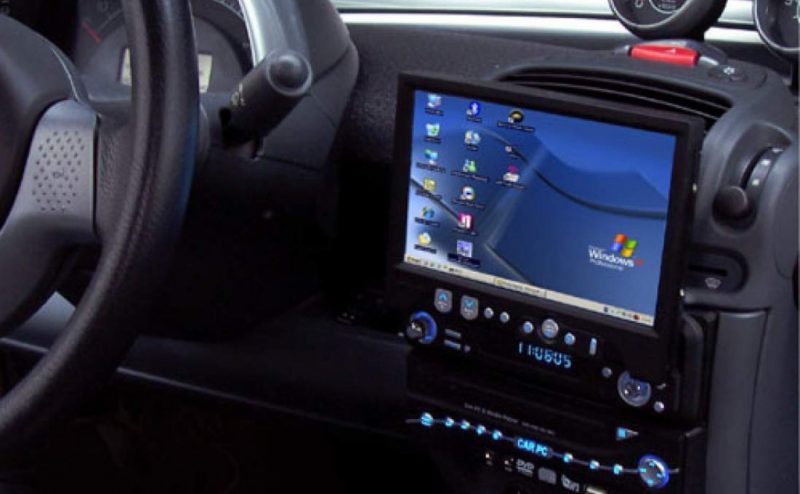 Renault Premium is one of the most popular heavy-duty trucks, which is widely used in cargo transportation service.
The robust machine with good cross-country ability is also characterized by comfort and smooth running. In spite of its solid dimensions, the car reacts sensitively to the control, and due to modern equipment it is convenient to monitor the current processes in the mechanisms and the general state of the equipment. The electronic device is characterized by a wide functionality and significantly facilitates the driver to control and monitor the performance of the machine.
Major functions
Modern trucks differ greatly from the models of earlier series. Not only are they characterized by improved technical basis and functionality, but they are also equipped with various useful devices that help the driver to avoid problems and simplify control over the processes in the mechanisms. In particular, this includes the on-board computer. It performs many tasks, the number of which is directly determined by the device model.
The main purpose of the on-board computer is to inform the driver of problems and damages in different parts of the vehicle. The device also informs about the status of such current processes as:
fuel consumption;
Oil level control;
battery charge level.
The on-board computer is also used to diagnose various electrical equipment in the machine. In other words, it makes it much easier for the driver to monitor the processes hidden from visual inspection.
In addition, modern models of on-board computers are equipped with a wide range of entertainment and information functions. They can be used for watching movies and photos, listening to music. It is important to note that the on-board computer can be changed and programmed. This feature allows you to optimize control over the processes in the car, for example, the calculation of speed or travel time. If we compare it with sensors, it should be noted that this computing device provides the driver with more accurate and detailed information.
Major varieties
Onboard computers are produced in a wide variety of models. The main difference is in functionality. But first of all, all devices differ in purpose, they are universal and model. The first ones are suitable for installation on any truck, the second ones are used on specific brands. Model on-board computers cannot be used on machines of other manufacturers or series, except those specified in the technical specifications of the device. This is due to the design of the device. In addition, the model device, even if it can be installed on another car, cannot guarantee accurate readings and adequate operation. Therefore, when choosing an on-board computer for Renault Premium, you should pay attention to its purpose. And if possible, it is better to give preference to a suitable model device. It is designed exclusively for the technical parameters of this truck and will provide full functionality when monitoring the working condition of the machine.