Hainan Xiaohuohua is an unusual Chinese electric car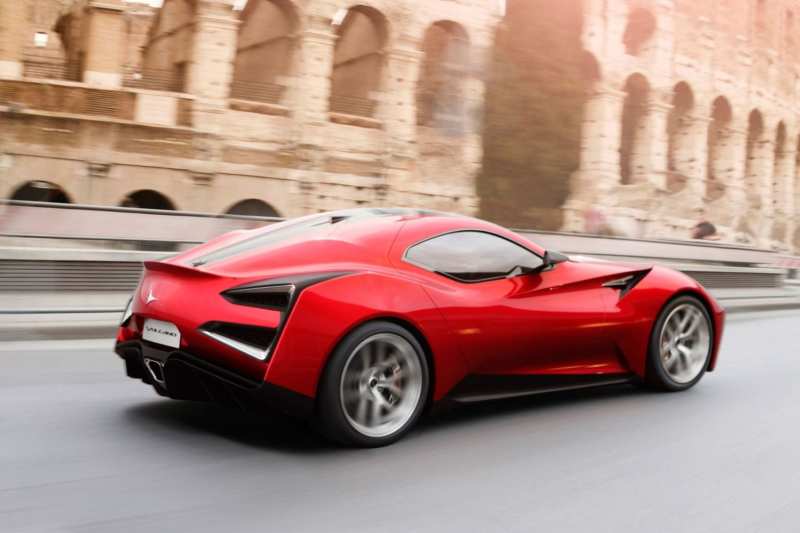 Many inventions have been created in China. Years go by, and the Chinese continue to invent new things – for example, a unique sports car. The nugget that could create such a work of art is called Chen Yinghi. He lives in Haikou, Hainan.
The cost of the invention is absolutely kopeck, but the result is obvious! A guy named Chen Yinhai is only twenty-seven. During this time, he has become a celebrity of most Chinese car magazines.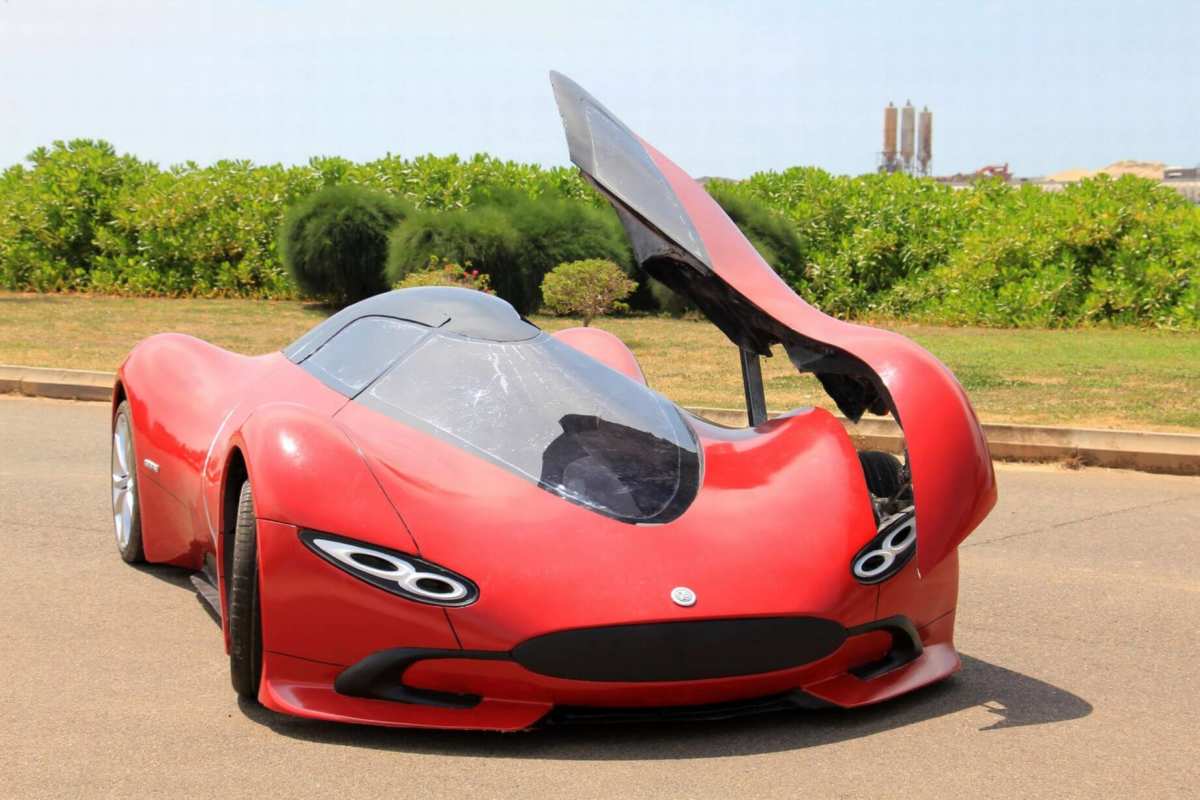 Chen studies at an agricultural institute, but doesn't think of a career without racing cars. To be more precise, cool cars like an electric sports car with a complicated name Hainan Xiaohuohua. Despite its bizarre name, the translation is quite earthly and understandable – "Hainan's Young Flower".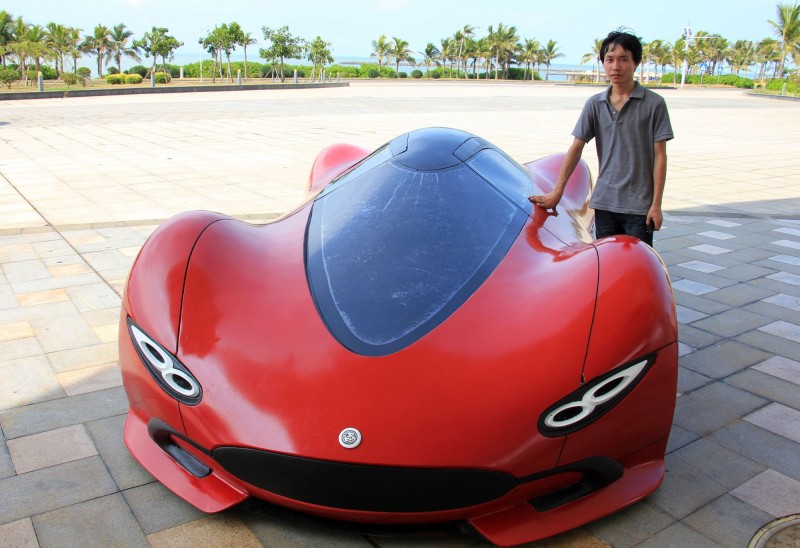 The design of the machine is something like the creation of Bertone Studios. But if you personally talk to Inhi, you will find out that he did not even try to take as a basis for a specific model. The whole design was really made from scratch. Chen personally picked up the stuffing, bought components from the network.
As for the futuristic bodywork, his father helped Chen to make it – by the way, he owns a serious plastic factory. It took the Chinese more than 6 months to build a supercar on electricity. Production cost him $4,740. However, there is one problem.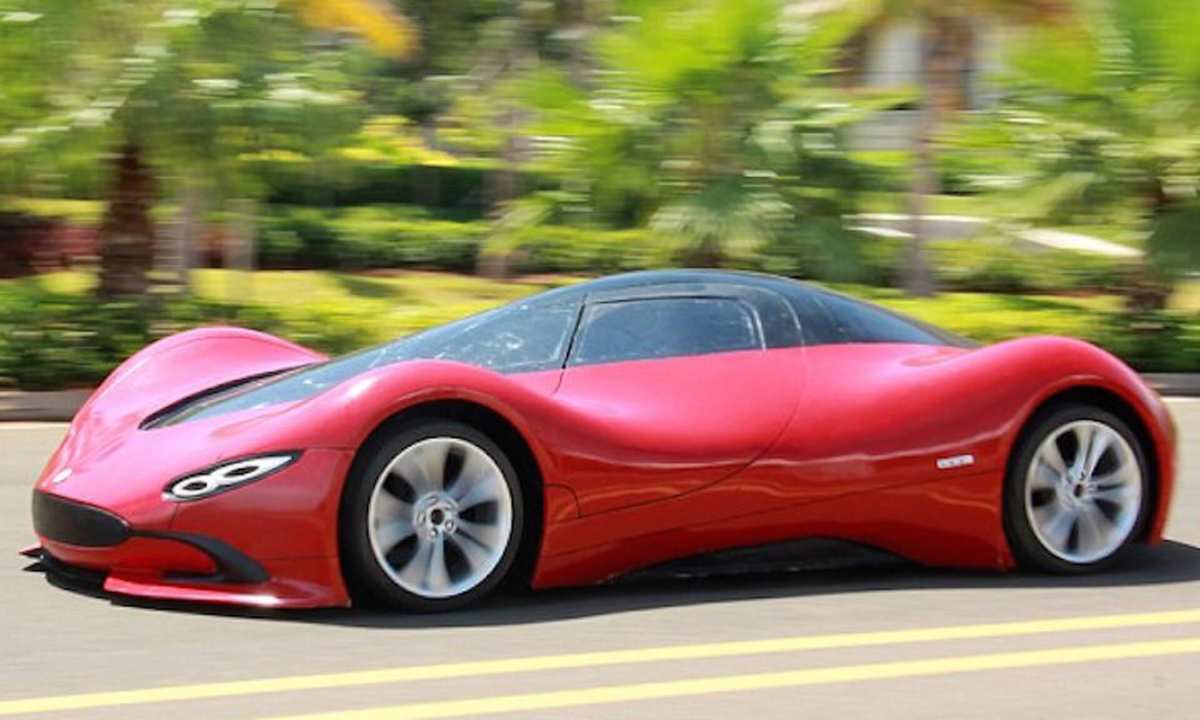 An interesting design is an absolute plus of a sports car, but it can be referred to as a self-propelled prototype. Because of rather weak motor and accumulators "Young flower" is capable to move with speed no more than 30 km/hour. The salon is practically absent.
That's why she rarely travels, but rents out for wedding ceremonies. The interest of a solid company this project will definitely cause, Chen Yinghi is sure. However, he himself would not mind opening his own car business – there would be finances.