Marussia B2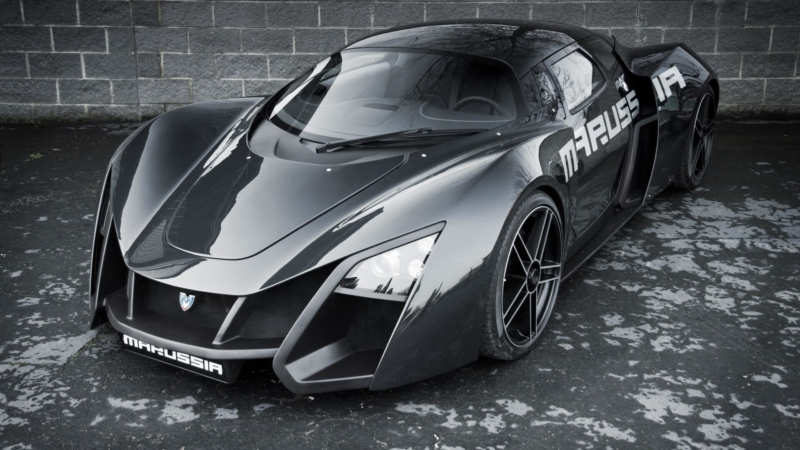 On September 19, 2009, a solemn presentation of Marussia B2 took place in Frankfurt. It should be noted that Marussia Motors is a Russian company headed by Nikolay Fomenko. It was founded in 2007 and produces premium sports cars. So we can say with certainty that Marussia became the first sports car of domestic production. The whole model range is Marussia.
Exterior
Marussia B2 has a spectacular exterior, thanks to which the fans instantly dubbed her "Russian bat-mobile". Bold faces and expressive character of the car are visible at first sight. The design turned out to be bright and unusual – it is difficult to believe that Marussia is really made in Russia.
Every detail here, every bend of the coupe shape is made of iron muscles, working with violence and power. Due to the fact that the body of the car is made of plastic, the weight of the car was reduced to 1100 kg. It is worth noting the bright coloring of "Marusi", consisting of scarlet and matte black colors. Black areas have a tactile effect and feel like leather.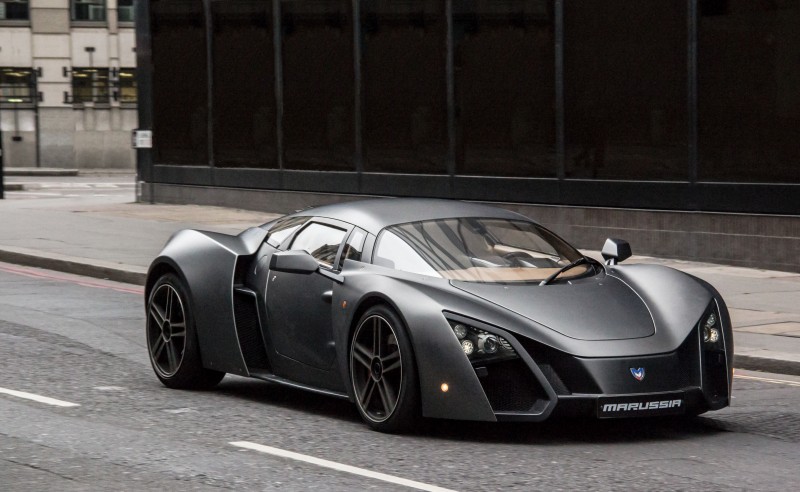 Interior
Just like the appearance, the interior of Marussia B2 looks no less presentable. Even the basic equipment of the car includes a rich set of equipment: electric package, climate control, audio system, navigation system, DVD player, a bunch of other curious options. When you drive such a car, you want to instantly squeeze the accelerator pedal and enjoy a stunningly fast ride on smooth, honed roads. All the details are assembled both inside and outside by hand. Something like a Lego constructor!
If we talk about a set of useful options, Marusya has received a very large number of useful systems and other equipment that is modern. For example, along with the multimedia system is a large screen. The computer has a quad-core processor, satellite and navigation system GLONASS, Bluetooth, Wi-Fi support, Skype (already integrated), radio tuner and TV.
Five cameras, which are located on the outside, provide a round-the-clock view. Fully virtual instrument combinations surprised us. It is worth admitting that all this is a bit strange, as for a car built in the Russian Federation.
Specifications
Powertrain
Just as twins differ from each other, so the Marussia B2 has some differences from the B1 sports coupe. First of all, in terms of technology. Look under the hood – and you will find there a unique engine with a volume of 2.8 liters of Marussia-Cosworth, which carries an unprecedented power of 420 horsepower.
However, variations are also possible – two more gasoline six-cylinder V-shaped engines are offered to choose from. And also the sports car is aggregated exclusively by an automatic transmission. There is no mechanics here and in commemoration. Any of the modifications are used A-95 and gain 250 km/h on a good road.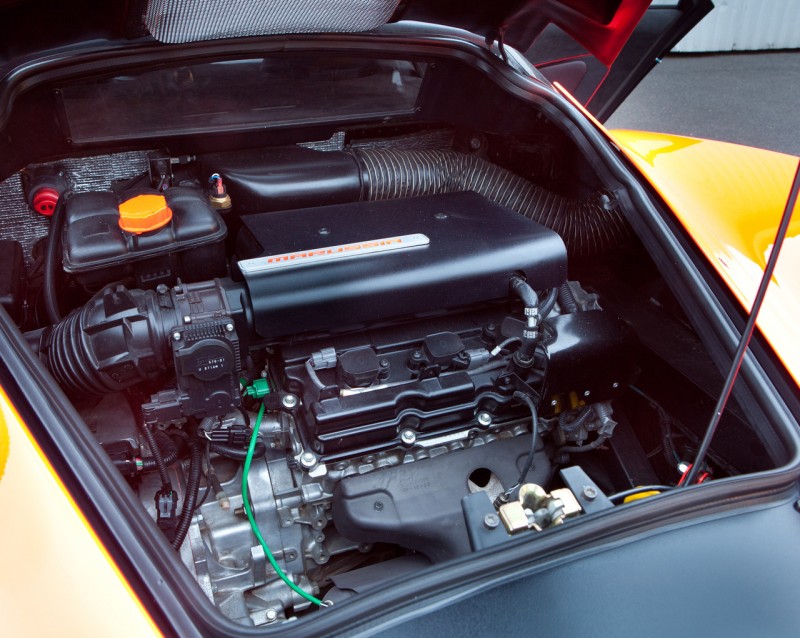 It is noteworthy that almost all the details of "Marusi" are domestically produced. Only the engine owned by the British, braking system, steering column and automatic transmission are purchased. They were purchased in order to make it easier for the car to pass certification in the EU. The Russian-made sports car is equipped with three variations of power units. The weakest of them has 300 horsepower and its volume is 3.5 liters.
It is an atmosphere with V-shaped six cylinders. Next comes a pair of 2.8-liter engines, which were turbocharged. They can produce 360 and 420 horsepower. They are supplied by Cosworth. These power units were manufactured directly by Marussia Motors together with Cosworth (England), which manufactures power units for sports cars (for example, Formula 1).
The vehicles were equipped with airbags for the driver and front passenger, a multimedia system with video cameras, a navigation system and a 320GB hard drive. The machine is presented in the form of a welded cockpit, whose width is 1,400 mm, and aluminum sheets that are riveted. The cockpit is equipped with quick-release sub-frames. Levers of the suspension on the SSBKs. Body panels were made of carbon with the use of autoclave, on some old cars they are made with the use of fiberglass.
The engine was installed on rigid supports on the subframe. The sub-frame itself was installed on rubber cushions. A large number of chassis elements were made of sheet material with subsequent flexible. The engine was installed in the middle of the car, or to be more precise, right behind the front seats. The 420-horsepower version Marussia B2 is accelerated, which weighs only 850 kg in 3.8 seconds.
Complete sets and prices
Let's compare the Marussia B1 and B2 models. It is noteworthy that the price for the first car started from $73232,00, while for its turbo version it will be necessary to lay out about $84376,00. The situation with the second "Marussey" is even more ambiguous.
Nikolay Fomenko and his Marussia Group will give it to you for at least $85968.00. At the same time, a more advanced version will cost $100725,38. As of autumn 2011, more than 30 cars have left the assembly line of the Russian plant.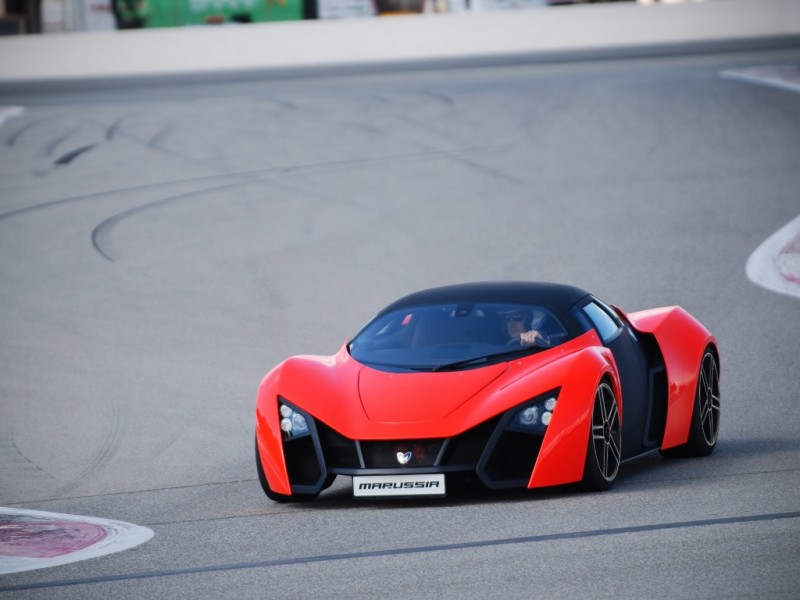 Summing up
Of course, it's very nice that Russia also has its own supercars. Judging by the characteristics and appearance, the car Marussia B2 has all chances to compete with foreign cars of this class. The car even had time to light up in such computer games as Need for Speed World, Need For Speed Most Wanted 2012, Asphalt 7 and Asphalt 8!
However, taking into account the realities of modern Ukrainian and Russian roads, you will hardly be able to drive Marussia B2. Good sports cars require the same roads, and they are not enough for us, unfortunately. Although judging by the volume of sales, cars are in steady demand.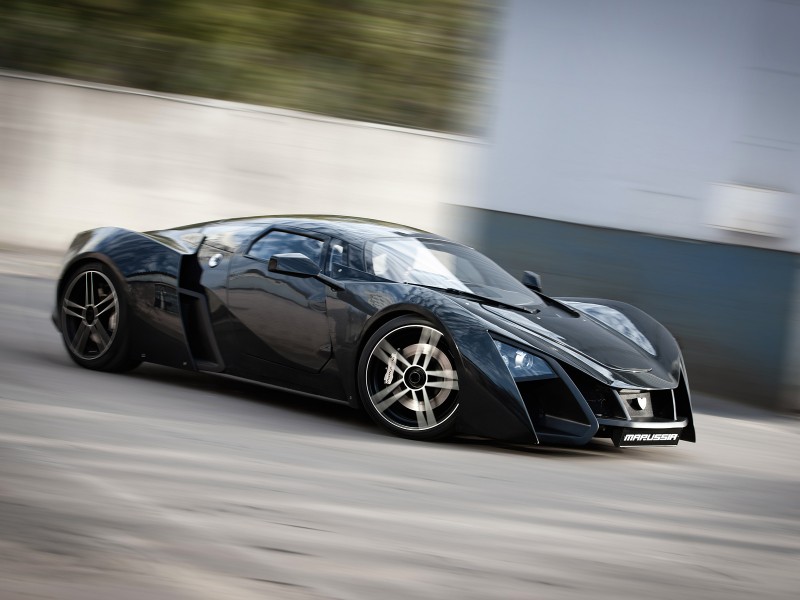 We advise you to read the article: History of Marussia Motors
Marussia B2 photo
Video overview
Similar news