Arash AF10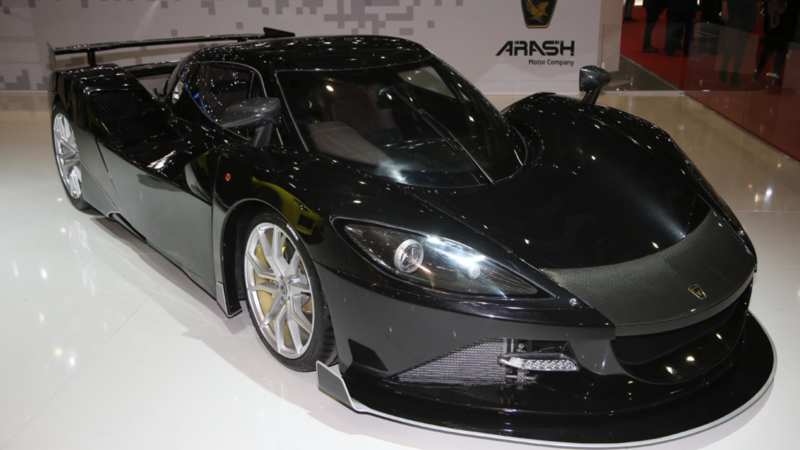 Before the Geneva Motor Show, the British company Arash reminded about itself. Its founder was Ara Farboud, a native of Iran, who started building his supercars back in 1999. But it is necessary to admit, that then they had a name not Arash, but a surname of the father-founder. And now everything is different. The last model that the company released was the medium-engined car AF8, which had to compete with Ferrari 458 Italia and McLaren 12C. However, that was before.
After that, the little-known British car manufacturer, which was based in Cambridge, worked for 5 years to create its hypercar, which they decided to call Arash AF-10. The whole world saw the car in 2010. However, Arash Motor Company did not stop there. In March 2016 the British presented a very powerful hypercar Arash AF10 Hybrid.
It is interesting that although it is quite a small company by standards, it constantly proves that it can produce quality and quite interesting in its design sports cars. It is also worth noting that the public saw not only the civilian version of such "monster", but also a modification that was created for the passage of racing tournaments.
Features and layout
The powerful model boasts an ultra-lightweight caborn and aramid chassis that features 13 elements, as well as aluminum sandwich panels and composite materials. The fast coupe got a hydraulic system, which allows to change ground clearance of the car by 150 mm. The most unusual is the opening and closing of the doors, which are activated by an electro-hydraulic drive. The control itself is carried out through gestures.
The front end received 19-inch front and 20-inch rear wheels, shod in Michelin Pilot Sport 2 tires. Inside, the car boasts a multimedia system that has multi-touch AirBag recognition technology from Sweden's Neonode. Although this is a sports car, it is not without climate control, as well as a satellite navigation system.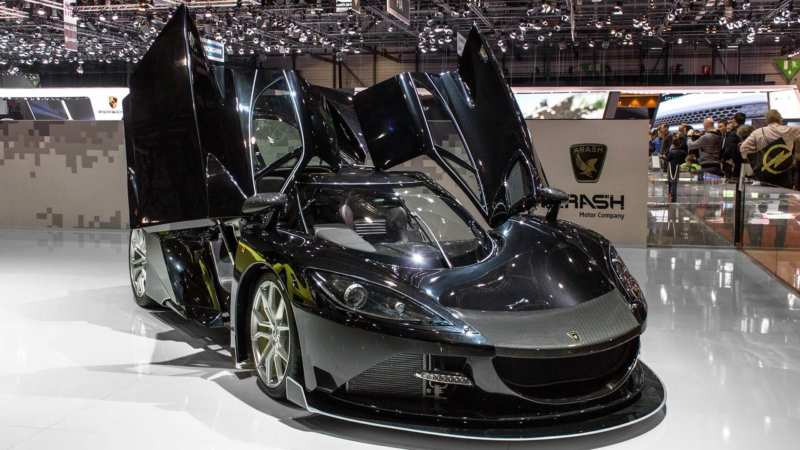 Specifications
Powertrain
To make move this powerful hypercar will be petrol V-shaped eight-cylinder turbocharged 6.2-liter engine, which develops 900 horsepower (1,200 Nm). In addition, the British car boasts four electric motors, which together develop about 1,180 horsepower. They are powered by a block of lithium-ion batteries with a capacity of 32 kWh.
It is also interesting that each of the electric motors received a 2-speed gearbox. In total, the power units generate 2,080 horsepower (2,280 Nm), which is an excellent result.
The company jokes that the weight of the "carbon" skeleton, consisting of 13 parts, corresponds to the weight of 658 iPhone 6 units – 85 kilograms.
Transmission
To synchronize such an engine and wheels Arash AF10 engineers have provided for a 6-speed manual or automatic sequential gearbox, which has paddle paddles. The latter option is offered as optional equipment. All these units allow accelerating to the speed mark of 100 kilometers per hour in less than 3 seconds.
And only for 8 and 27 seconds the car can accelerate to 200 and 300 km/h respectively. The speed limit is about 325 km/h. However, there are questions about the lack of maneuverability of the car, if we compare it with the already known Lamborghini Aventador model.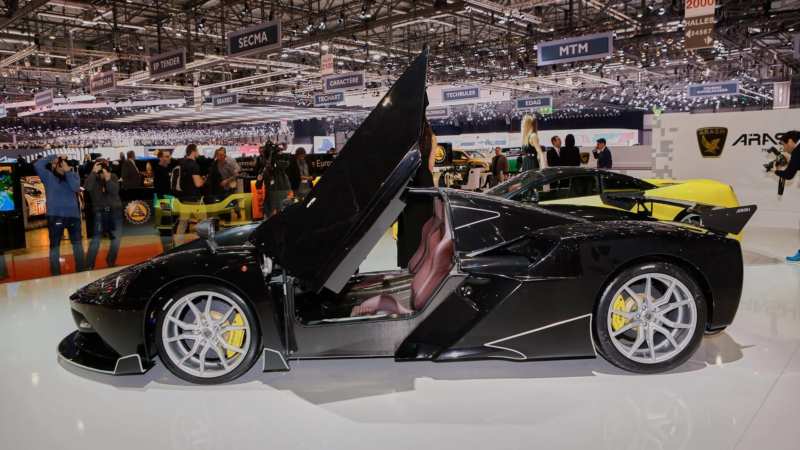 Only very wealthy people can afford to buy the Arash AF10. The Arash AF10 Hybrid can be purchased from £1,100,000. This hybrid has a safety cage, fire extinguisher and other extras that raise the price tag to £1,200,000.
Similar news