Mercury Cougar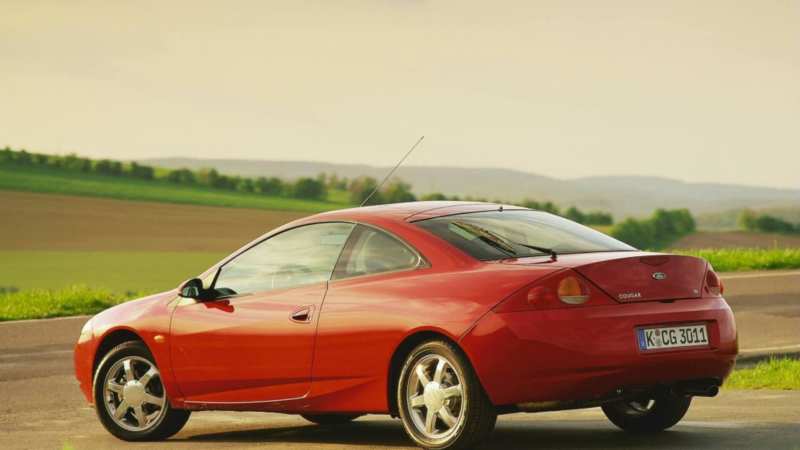 What is Cougar, Cougar, Ford Cougar, Mercury Cougar? All this is the same model of the American sports coupe, which was produced by Ford for four years, from 1998 to 2002. The confusion in the name is connected with the fact that in Europe the car was sold under the name Ford Cougar, and in the USA – as Mercury Cougar. Despite the rather long production period, the Americans produced only 30,000 copies of this car. So if you see Mercury Cougar on the street – consider yourself lucky! The whole model range is Mercury.
Exterior
There was little difference between the American/European versions. In terms of design and equipment, the Americans had front and rear optics, air conditioning and cruise control. On the other hand, the Europeans most often had a two-zone climate, headlight hydrocorrectors, a variety of dimensions and turn signals.
In order to create a stir around his creation and make it at least unique, the company decided to paint the body only in a certain color, fitting it with the coloring of the interior:
Roush Edition. The rarest variant of Mercury Cougar, which had white and silver color. A total of 112 of these models were released.
Special Edition. The saloon was embroidered with yellow leather, the body was painted yellow zinc
C The salon had a gentle blue hue, while outside it was dominated by silver, bright white, blue.
Zn. Already familiar yellow zinc, but the car was supplied with a spoiler and air intake Visteon.
XR. One of the latest models of 2002 in black or red, with a solid interior finish and 17-inch discs
35th Anniversary. It was also equipped with light alloy wheels, but had red, black, silver color.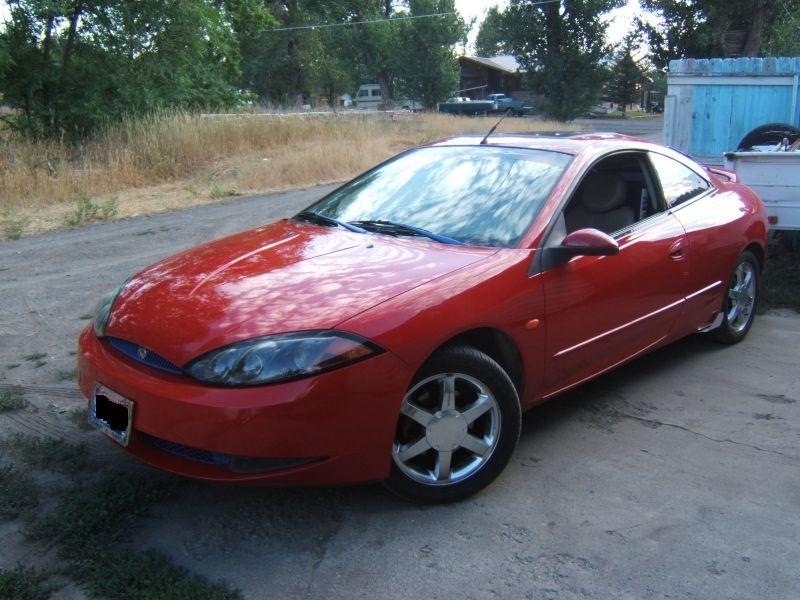 Interior
There's plenty of room in the salon. The driver's seat is adjusted with the help of electric drive – both back and forth, and down and up. Leather or fabric can be used as upholstery material. On a torpedo there is nothing fancy or unusual, the system of ventilation is stylized under 60th. The trunk turned out to be very spacious, comparable even with a family sedan.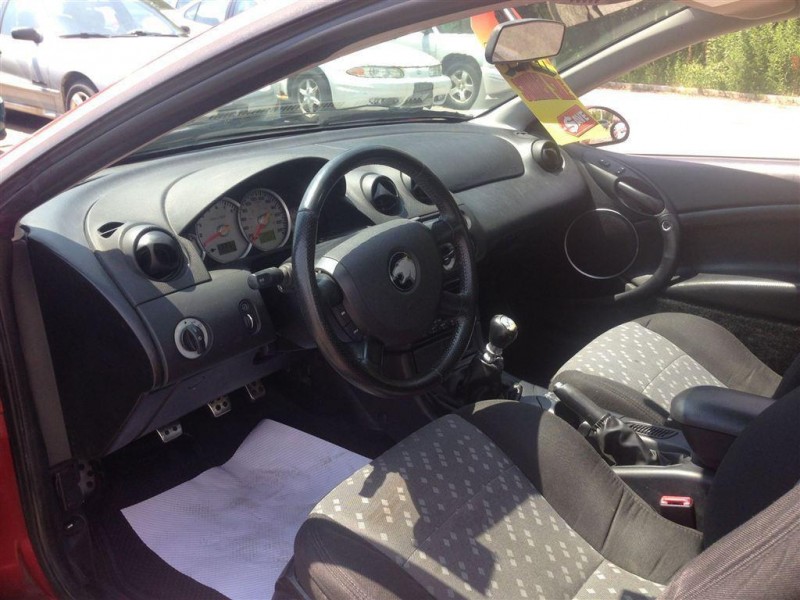 Specifications
Initially, the vehicle was equipped with gasoline engines: two-liter capacity of 131 hp, 2.5-liter capacity of 173 hp. There was also a limited version, which differed by unprecedented power of 205 hp. The speedometer hand needed only 7.8 seconds for the owner of this car to pass the hundredth of a speedometer. As for the gearbox, it could be standard manual (5 steps) or four-speed "automatic".
The suspension of the Mercury Cougar was tougher than that of Mondeo, but much softer than most other sports cars. This made it possible to achieve first-class handling. Also at the disposal of the user are new shock absorbers and shortened springs with very modest overhangs. Front suspension Macpherson, rear Kvadralink.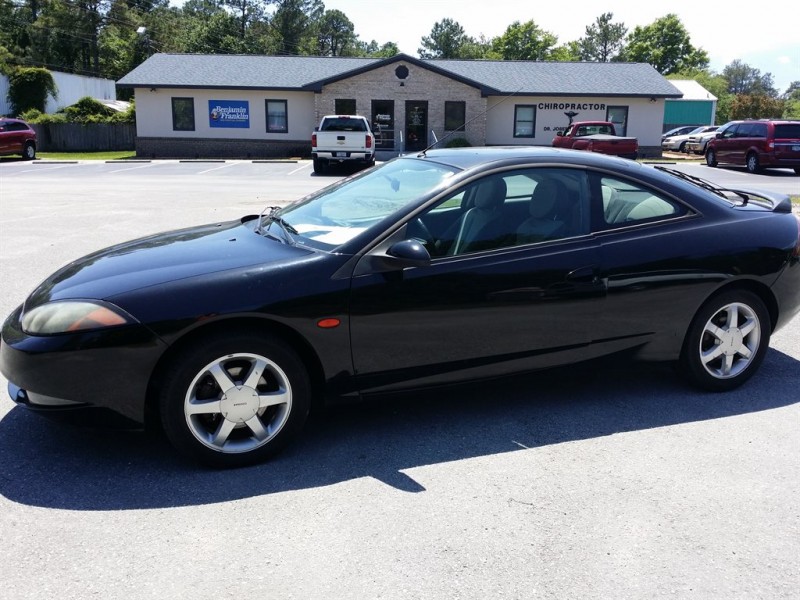 Complete sets and prices
We have already talked about the equipment of Mercury Cougar cars – it remains to deal with the price. Automobile Mercury Cougar VIII with mileage of just over 100 thousand km is sold in Moscow for $4732,80. Buying a new model is much harder and, most likely, you will hardly be able to find it even abroad. Production of Mercury Cougar stopped in 2002.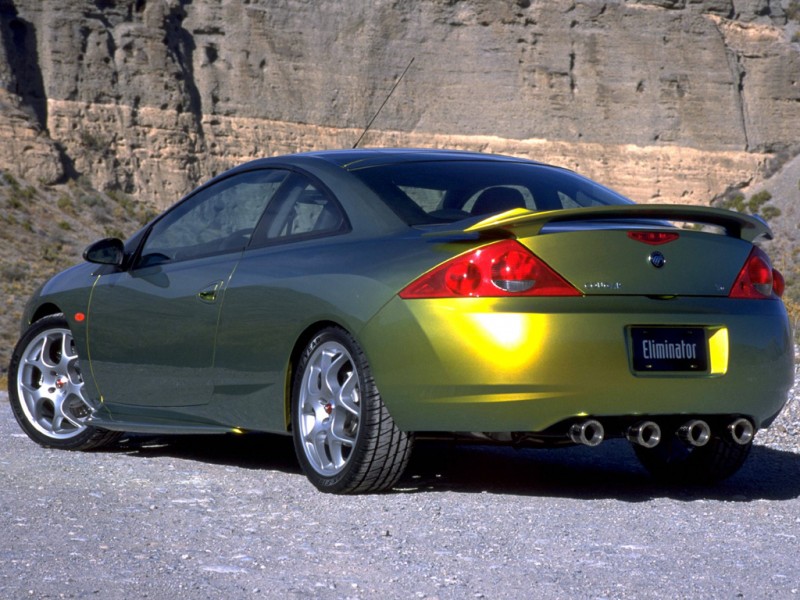 We sum up
Mercury Cougar turned out to be cute, moderately fast and original. Meanwhile, the car is deprived of some basic advantages depending on a complete set, because of what it can not be liked by too much lazy driver. In the dry residue we get a very good car, which will be an interesting solution for a novice driver and a confident pro.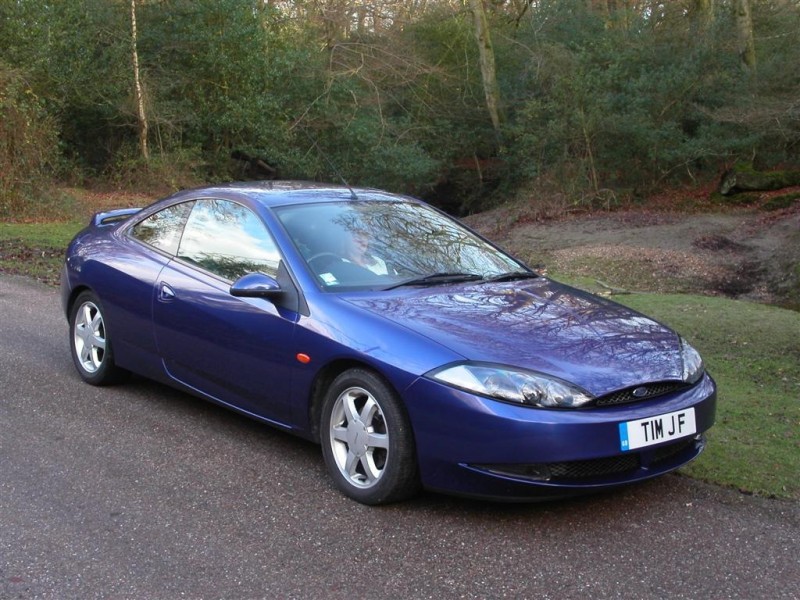 We advise you to read the article: Mercury, legendary American cars
Mercury Cougar photo
Mercury Cougar drawing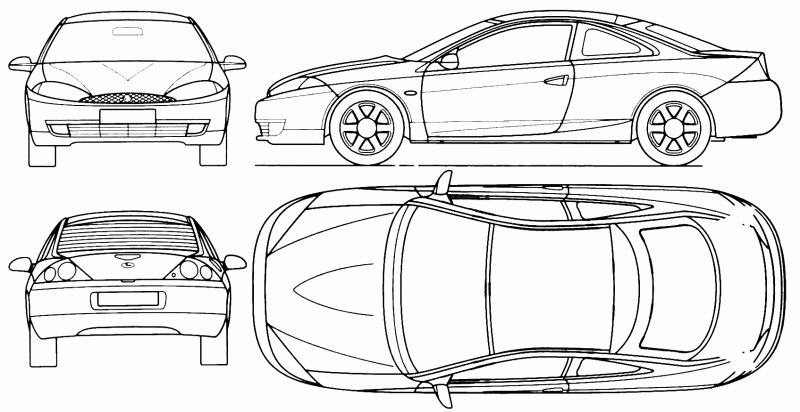 Test drive
Similar news