Roewe 950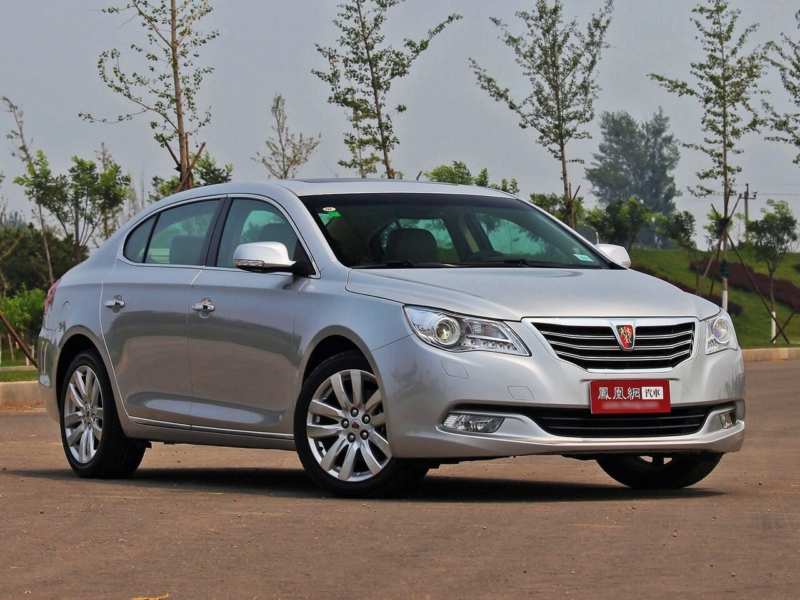 Do the Chinese have any premium cars? Of course – and some more! For example, the Roewe 950, whose history is so complicated that you can hardly determine the origin of this handsome man. But the car is really so luxurious that it has all chances to become a favorite car of high-ranking officials.
Think only – the Roewe 950 is based on the legendary Buick LaCrosse! A little bit about Roewe brand – so to speak, for seeding. Its owner is a Chinese car concern SAIC. The brand was created from a heap of British brand Rover, which failed in 2005. SAIC also owns 6% of GM Korea shares and has access to General Motors. The whole model range is Roewe.
Exterior
China's flagship sedan is quite large and spacious. Judge for yourself – the length of the Roewe 950 stretches for 499.6 cm, width – 185.7 cm, another 150.2 cm in height. There is a question: why it was necessary to reconsider already created mark, creating something new, but in fact forgotten old? We answer: the Chinese authorities thought that it was somehow unpatriotic for officials to drive a Buick.
And since they didn't like Roewe either, the car is sold under the name Shanghai in the country. Simple and tasteful. The headlights of the 950th model were supplemented with running lights and are made in the form of LED ribbon. The design of the exhaust also differs – in the novelty it was decided to hide it.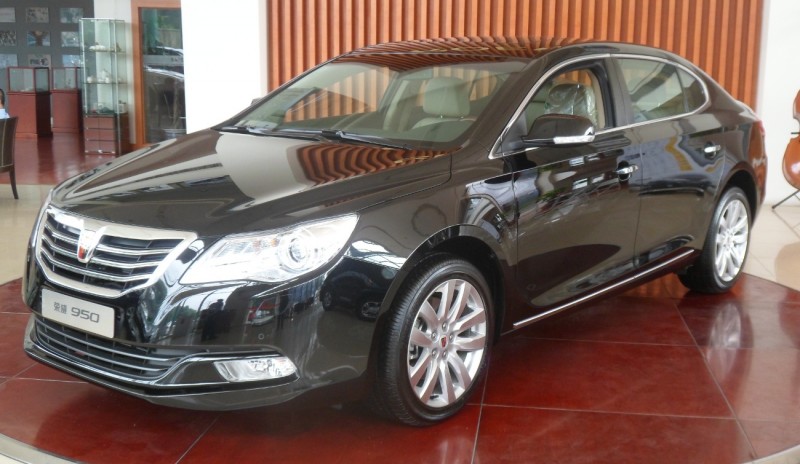 Interior
As in the case of the exterior, we have not noticed much difference from the American inside the Chinese sedan. The salon is as spacious and still has plenty of legroom. Even if compared to analogues like Lexus and Infiniti, Roewe 950 definitely wins.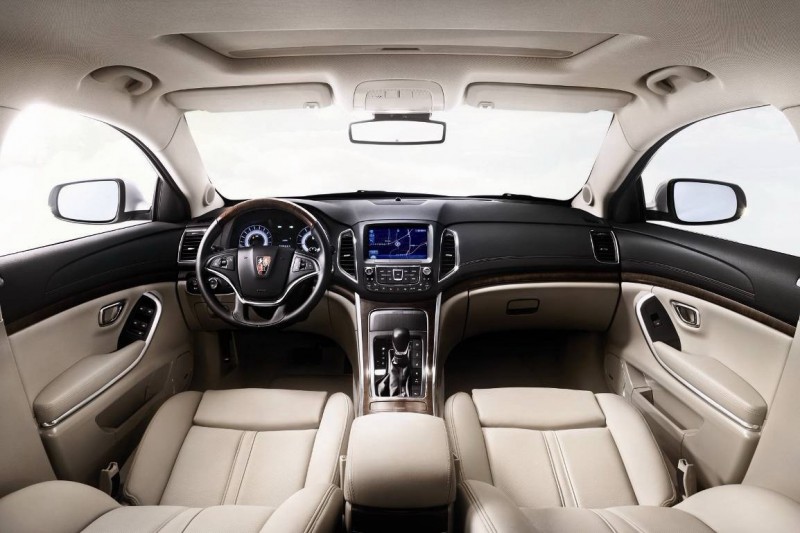 Basic equipment is represented by six airbags, leather interior, quite powerful audio system Infinity and separate climate control. For convenience of parking there is a rear view camera. You will never get lost in an unfamiliar city on the Roewe 950 thanks to an advanced navigation system. Rear seats aren't bored with LCD monitors and ABS.
Specifications
Clearly, a Chinese flagship sedan can't crawl like a turtle. So under the hood of this guy you'll find either a 2.4-liter standard on gasoline (184 horses, 240 Nm) or a three-liter V6 with fuel injection. The second variant will be more helpful – 255 horsepower and 296 Nm. There is no mechanics in sight – only an automatic gearbox with 6 steps.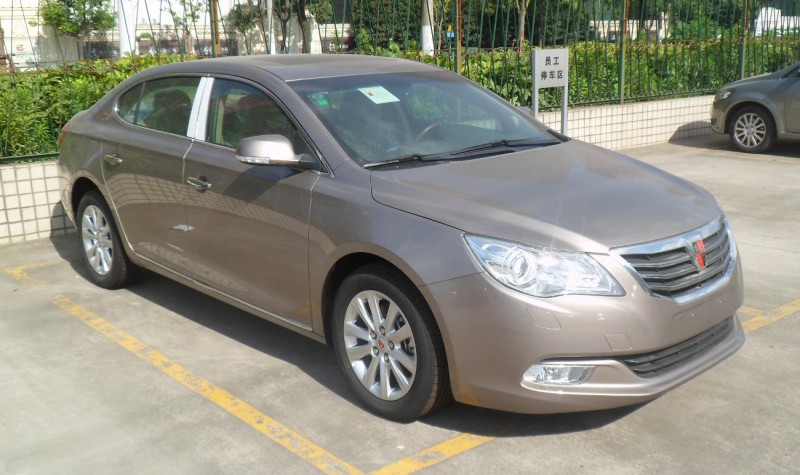 Price and equipment
No matter how close the relations between Russia and China are, you will hardly be able to buy such a car in our country. In general, there is little known about its value, even at home. The car is oriented not even on middle class, but on high class, and is made on the basis of Buick.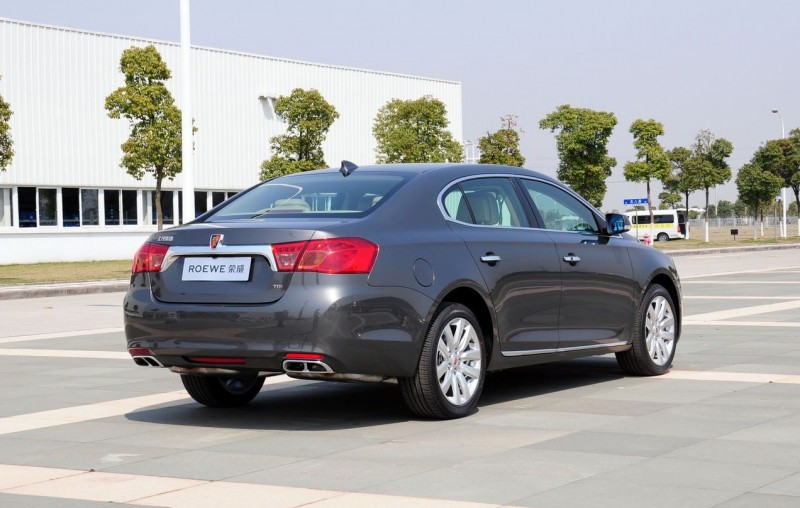 Bottom line
With the launch of the luxury sedan, SAIC has proven that the Chinese know how to make premium cars. Of course, there are differences from the American Buick, but they are insignificant. If you compare the two cars, the Chinese version is much more affordable. It is pretty, fervent and spiritedly accelerates up to 200 km, it is pleasant to drive and use.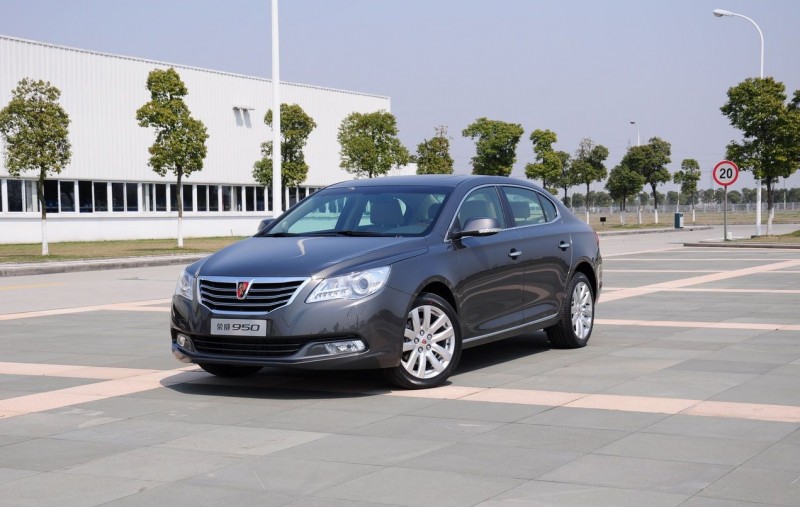 We advise you to read the article: Roewe, SIAC cars
Roewe 950 photos
Video overview
Similar news