GMC Sierra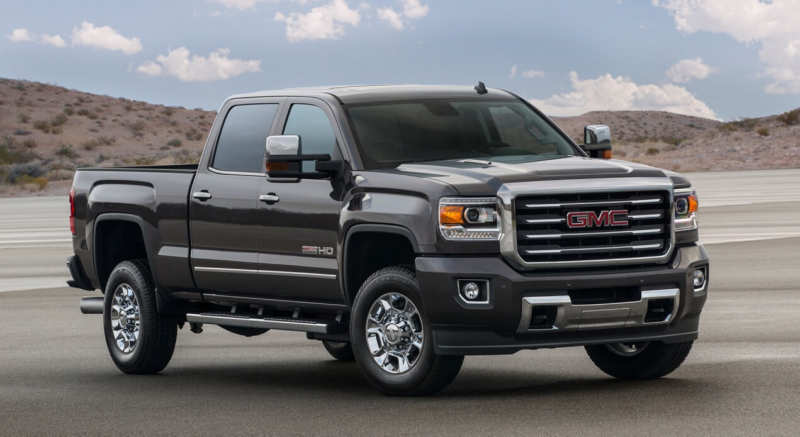 The range of full-size pickups has many auto concerns, including GMC. The company has been producing such cars for more than a century. The 2014 model called GMC Sierra 1500 can boast a lot of interesting innovations. The whole model range is GMC.
Compared to the predecessor, the changes are visible. Firstly, it is a significantly increased aerodynamic results, cardinally redesigned headlight and radiator grille design. Depending on the configuration, the GMC Sierra 2014 can be equipped with plastic elements or chrome-plated.
As with all pickups, Sierra can be supplied with three types of cabins: single, double and one and a half cabs, accommodating from two to six people. The cargo area can be standard lengths of two metres or extended to 244 cm.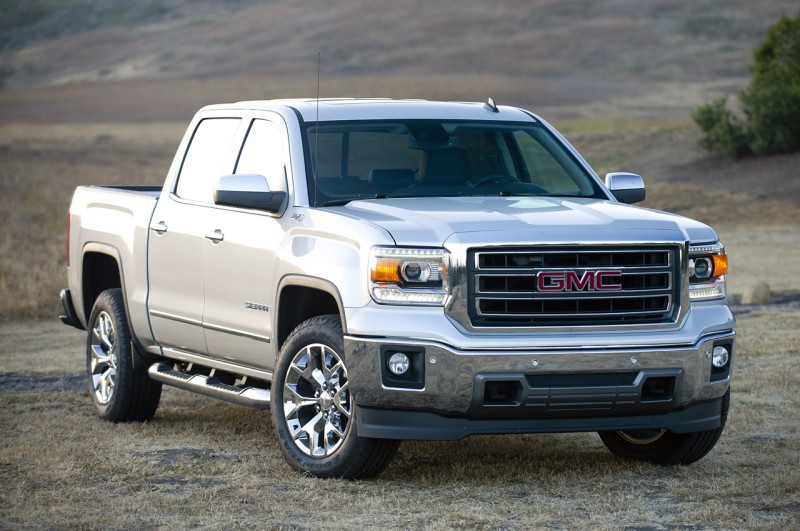 The modification we are talking about today is called 1500, which means an approximate weight in kilograms. The special status of the American pickup truck is emphasized by the spectacular paintings GMC Yukon Denali on the body, seat head restraints and threshold pads. If to sum up, the car became angrier and more brutal than its predecessors. It is quite capable to compete even with F150 and Ram.
Interior
Despite the fact that the height of the pickup truck is much higher than that of conventional cars, access to the cabin is easy even without special retractable steps. Inside, passengers and the owner of the GMC Sierra 2014 will be able to try out comfortable seats and appreciate the large amount of space for shoulders and legs. The feeling of softness and premiumism is due to the presence of aluminum interior elements.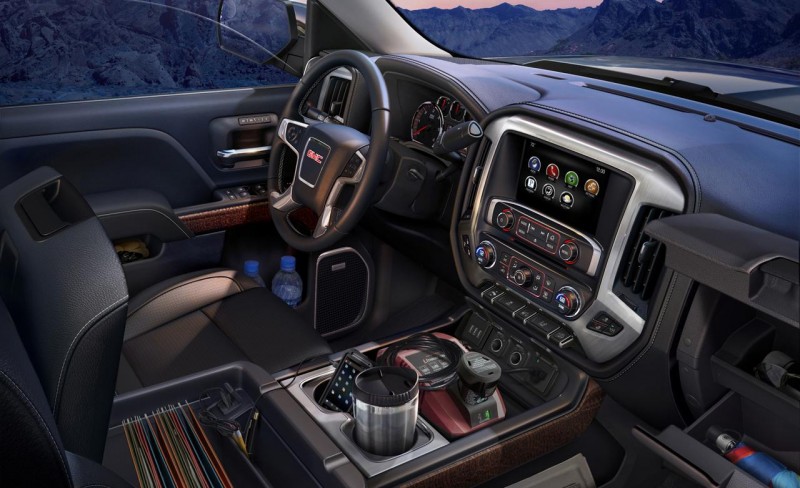 The dashboard in the GMC Sierra salon is quite functional. Here you can find traditional information about fuel residue, travel speed, engine speed, oil pressure, etc. The backlight is good, and the size of the devices is sufficient to see the performance without leaning forward – even in poor light conditions.
Almost all Sierra's modifications are equipped with a rear-view camera, which facilitates movement in congestion or during parking. External devices and multimedia are controlled via an 8-inch touchscreen display, which is centrally located and can be switched off if required.
Specifications
American pickup truck from GMC is equipped with two engines to choose from:
420 hp V8 EcoTec3 with a volume of 6.2 liters.
355-strong V8 EcoTec3 with a volume of 5.3 liters.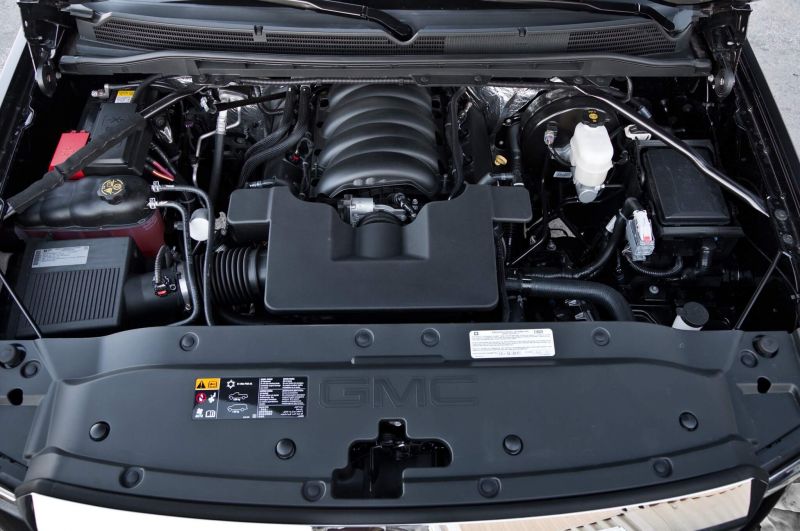 The rear-wheel drive is usually standard, but the optional GMC Sierra 1500 can also be equipped with all-wheel drive. The brake system was redesigned – the diameter of the brake discs was increased from 325 to 356 mm. To be honest, these are the biggest brakes in the concern. The area of pads has also increased by 13%.
Complete sets and prices
Interested in the standard equipment? Why not: it includes projection headlights, an 8-inch multimedia system with touch screen, web radio and navigation, seat heating and cooling, a parking assistant and an advanced Bose speaker system, and a sliding rear window (heated).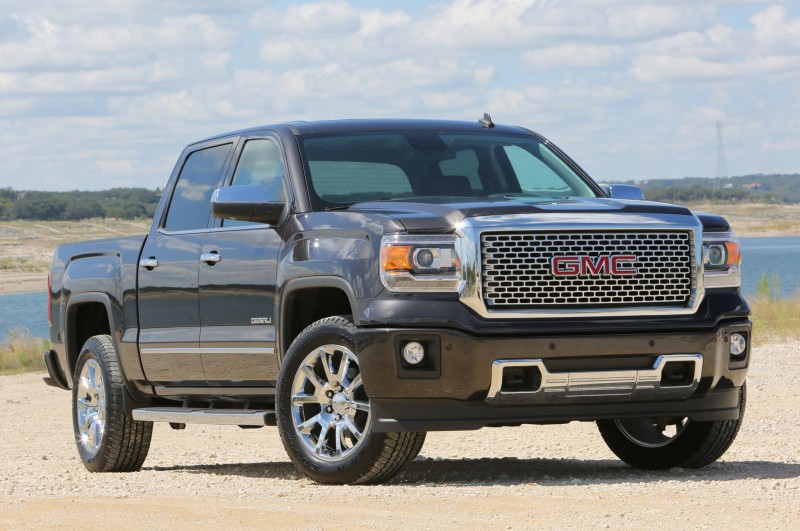 For extra cash you can buy a multimedia system for passengers, install a hatch on the roof, make modifications (package Driver Alert Package or Z71 off-road Package). Despite the stunning performance, the price is not so good.
Do not forget that GMC brand is not represented in Russia at all. If you really want to ride an American track, you'll have to try your luck through grey dealers. According to delivery from the United States, customs clearance and dealer fees, the price can soar up to $100,000.
We sum up
We will not make a conclusion about this car – it seems that it has long been made by the reader. To see such a machine on the streets of Russia is very rare. Unfortunately, there can be big problems with transportation of GMC Sierra 2014 to the country. This has a great impact on the cost of a car and makes it inaccessible even for the middle class.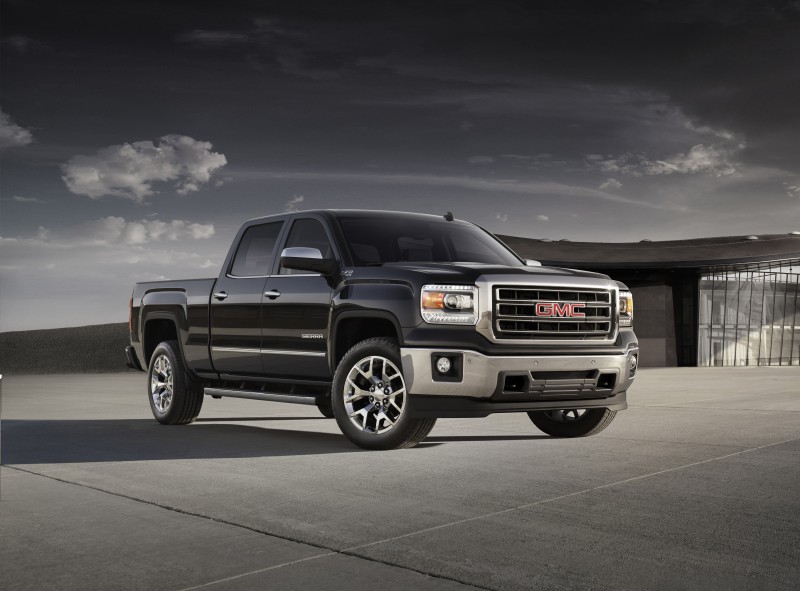 We advise you to read the article: History of General Motors
GMC Sierra photo
Vehicle drawing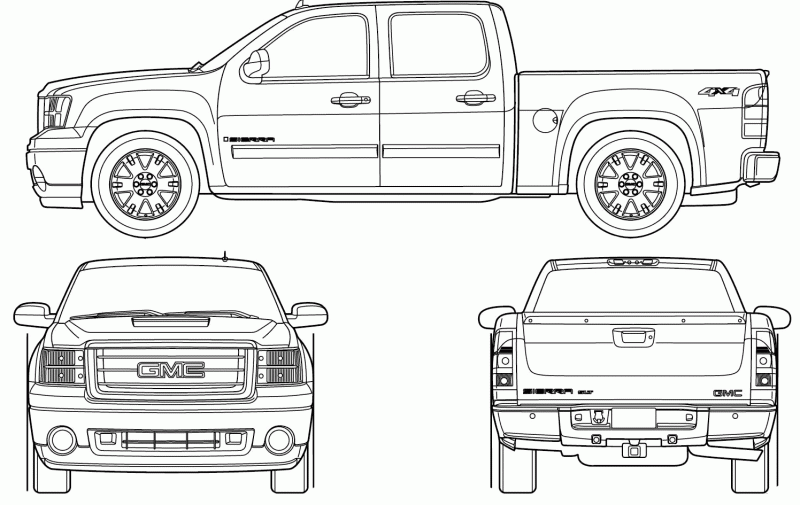 Test drive
Video overview
Similar news